What is the Citizens' Initiative Review?
Despite their importance and frequency, ballot questions often cause confusion among voters. As the Springfield Republican put it during the 2014 election, "To the untrained ear or the unschooled voter, ballot questions sound somewhat like an Abbott and Costello 'Who's on First?' routine."
The Citizens' Initiative Review brings voters together to provide their fellow voters with a clear, useful, trustworthy evaluation of a ballot measure. Under the CIR system, citizen panels representative of the overall voter population conduct in-depth deliberations on ballot questions. The panels hear from advocates and experts on all sides of a question and present its findings in a Citizens' Statement, which will be placed in newspapers and other media outlets across Massachusetts for the benefit of voters.
Find out why the CIR matters and how it affects Massachusetts' state policy.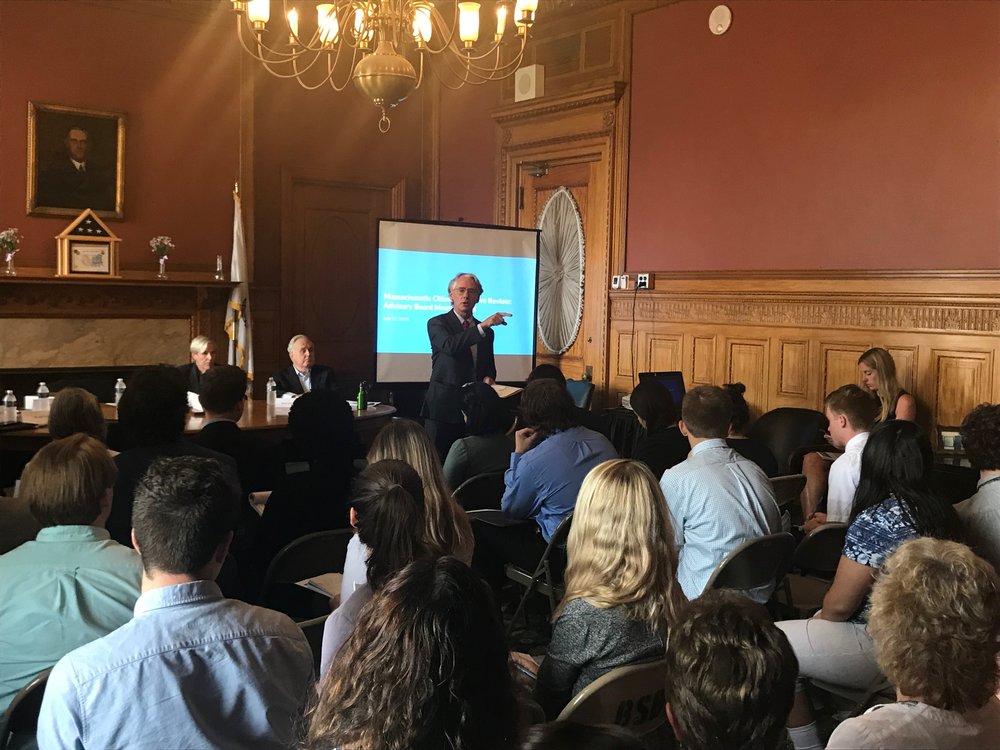 Want to know how you can support the CIR and help us implement it state wide?